What we do
PSC Associates is a leading online training company, delivering polymer engineering degree modules in Plastic Materials and Plastic Part Design for a number of universities and companies worldwide.
Our services include:
Onsite Plastic Materials Training, including: Commodity, Engineering and High Performance Plastics. Plastic injection mould design and plastic part design courses.
Assessment of training requirement, design and delivery of bespoke onsite short courses within the UK and overseas.
Consultancy and Troubleshooting on Injection Moulding, Vacuum Forming, Processing/Tooling and Plastics Materials Selection.
Expert Witness reporting on Mould Tooling, Plastic Part Design and Plastic Materials selection.
Introduction to high performance thermoplastics – 18 November 2020
Nature of plastic materials and influence upon design – 20th January 2021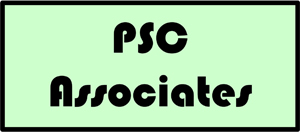 Our experience
Career progression from Mould Toolmaker (Metal Box), Technologist, Shift Forman (moulding & extrusion), Senior Production Engineer (BOC Edwards), University Lecturer (LSPT), Academic Leader in Polymer Engineering (LSPT), Director of own consulting company.
Many years of experience working in the polymer automotive, medical, aerospace and packaging sectors.
Key Skills Include: training, troubleshooting mould tools & processes, new product development, project management, technical support and input, polymer material specification & searching, design evaluation, able work on most types of production machinery, etc.
Education
ONC & HNC in Mech Eng, Grad PRI (first Class) Polymer Science & Technology (LSPT)